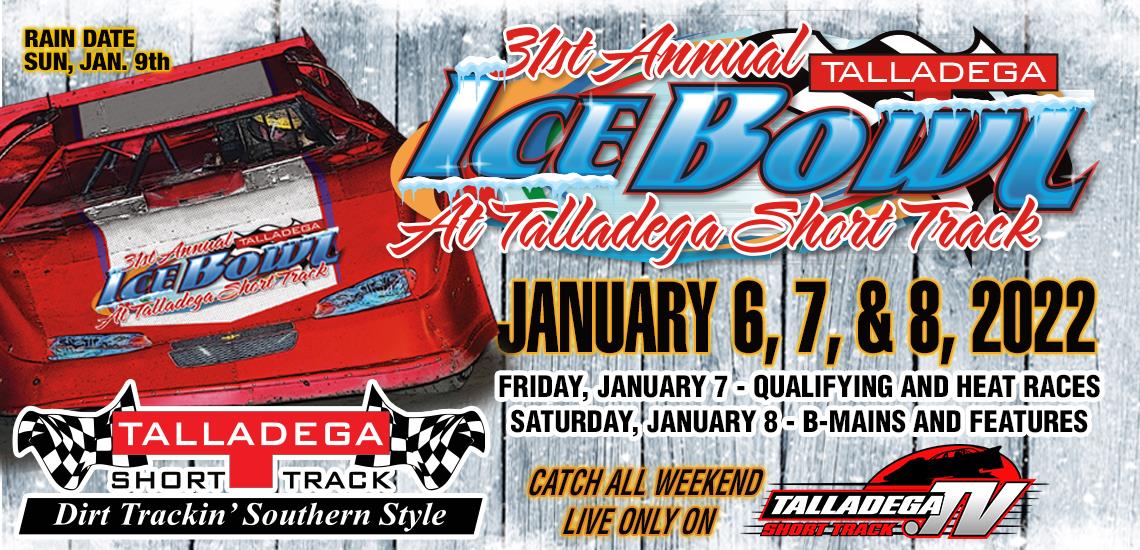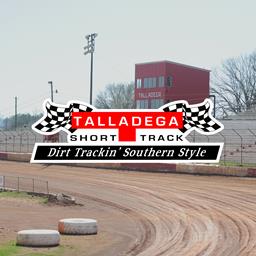 12/13/2021
Talladega Short Track
---
Talladega Short Track | 2022 Ice Bowl
2022 Ice Bowl "What to Know":
Ticket and Schedule Information:
https://www.talladegashorttrack.com/ticket-info/
Media Credentials (Deadline is Tuesday, January 4th):
https://firethornmarketing.formstack.com/forms/tst_media_credentials
Rules and Pay Information:
https://www.talladegashorttrack.com/rules-payout/
Driver Registration (save TIME at registration by doing this):
https://www.myracepass.com/tracks/2669/registrations/
Please bring a completed W-9 tax form and SAVE TIME in line!!!
Minor Participants MUST have a signed Minor Release Form before being allowed on the track.
Parking Information for Ice Bowl XXXI:
NO Personal Vehicles or RVs will be allowed in the Pit Area!
ALL race car haulers (this is for trucks hauling RACE CARS and RACE CAR TRAILERS ONLY) will receive a PARKING ACCESS sticker at the Pit Ticket Window. This will allow you to enter and exit the Pit Gate all weekend.
All car haulers will be required to enter the back-pit area upon arrival. Once the back-pit area reaches capacity, the front parking lot will be used for overflow pits (only after filling the back-pit!).
We will STRONGLY discourage parking/pitting race cars on the shoulder of Speedway Blvd. The State of Alabama Highway Department and authorities were gracious in years past but have requested that we keep race cars/haulers inside the gates.
All other trailers/vehicles (personal vehicles, vehicles hauling ATVs, etc.) will be required to park in the OVERFLOW parking lot in the North Park Campground (Talladega Superspeedway Property).
NO PERSONAL VEHICLES will be allowed into the Talladega Short Track gate!! Only the Pit Gate will be open for entry, and if you are not pulling a race car or have a reserved RV spot you will have to park in the TSS Campground lot. The track will provide shuttles from the TSS Campground all weekend.
NO Overnight parking will be allowed, and ALL vehicles must be moved out of the TSS Campground lot 2 hours after the event each day.
We appreciate everyone's help and cooperation with this and look forward to seeing you all here!!
---
Submitted By: Adam Stewart
Back to News